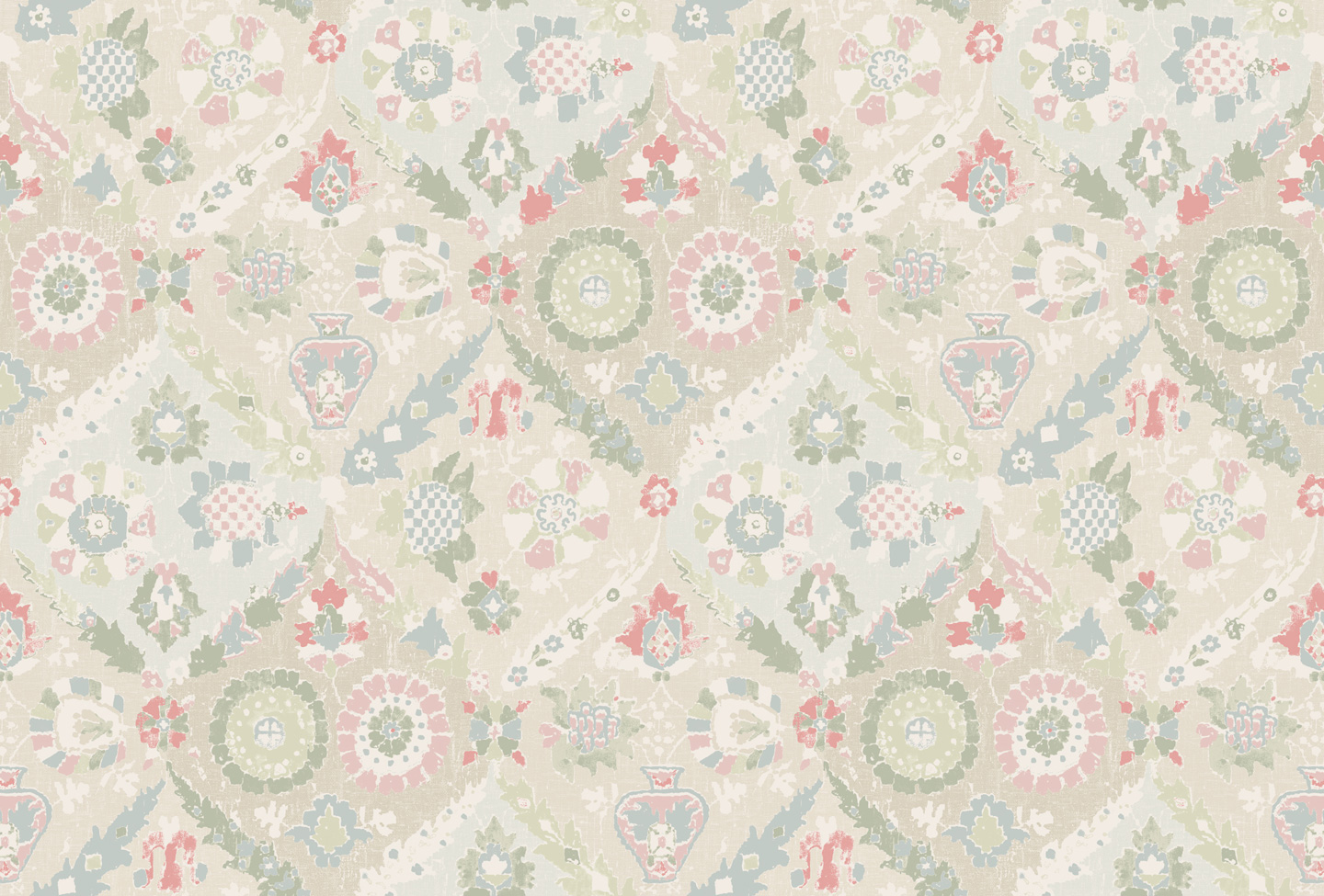 Cornucopia 02
02 ROSEWATER
COLOURS: 3 available colours
Vertical Repeat
88.5cm / 35"
Horizontal Repeat
67cm / 26.5"
Why we love this
This design has been in the making for many years – I was lucky enough to visit the Mongiardino decorated Hotel Lambert in Paris before it changed ownership in 2007. Needless to say, there was a visual feast around every corner, but I was particularly struck by hand stencilled walls emulating a rug pattern on burlap.
Creating the original artwork using the same technique as the original inspiration, we have now reproduced this new design on a heavy pure linen ground.
Shown here with
Bargello 02 Strawberry, Audrey 01 Pigeon, Cornucopia 02 Rosewater Wallpaper.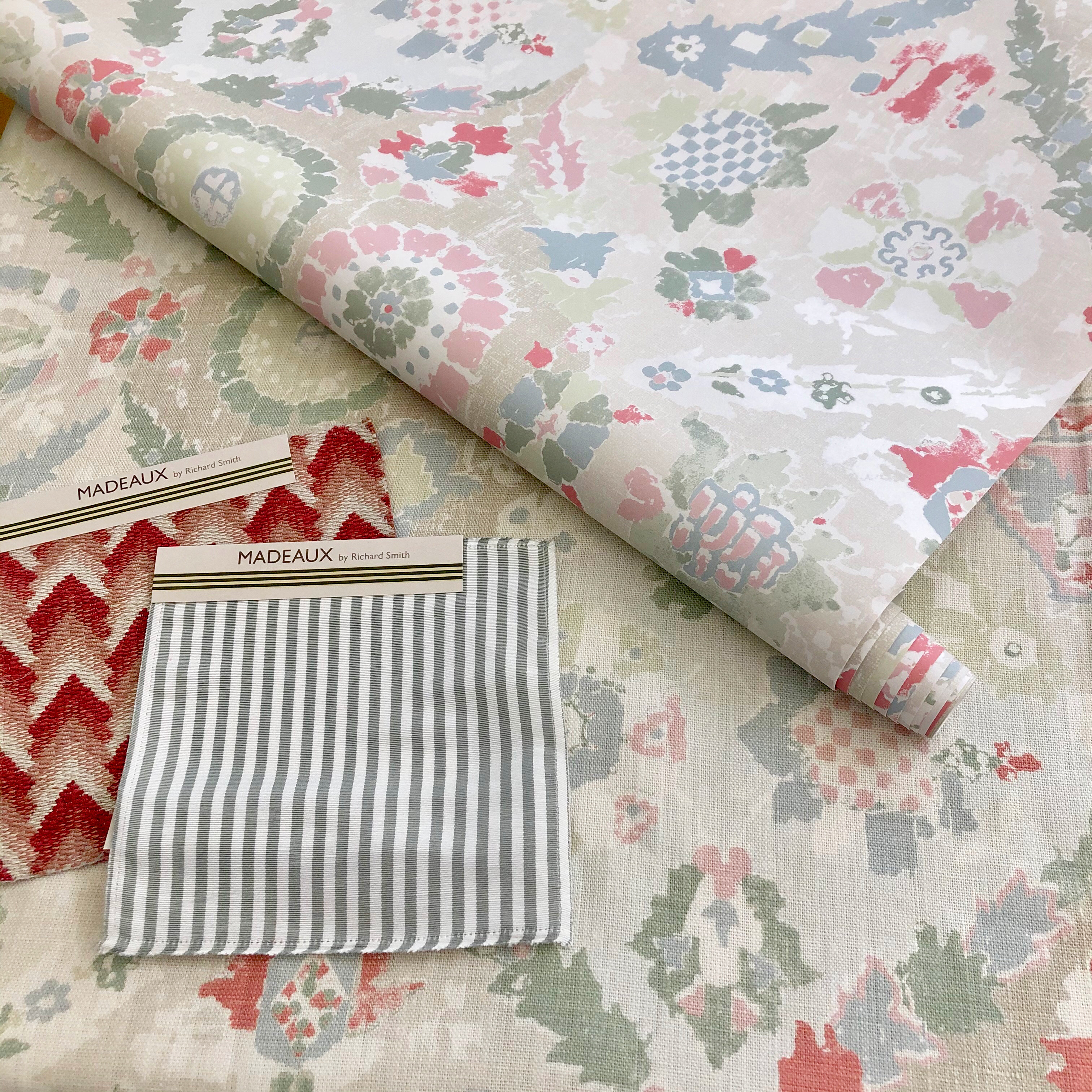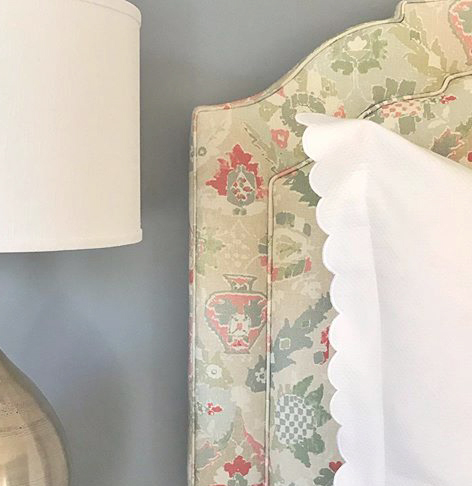 Upholstered headboard by @jessknaufdesign on Instagram.