Introducing Tempus, our latest collection of wallcoverings, coming soon.
Our five new designs combine botanical inspired patterns with geometric influenced motifs and a timeless stripe. Each motif ties into the concept of time, from observing the evolving beauty of nature as the first buds of spring turn into the falling leaves of autumn, to ornamentations and decorative details that subtly reference antique timepieces, such as clockwork mechanics and the classic hourglass.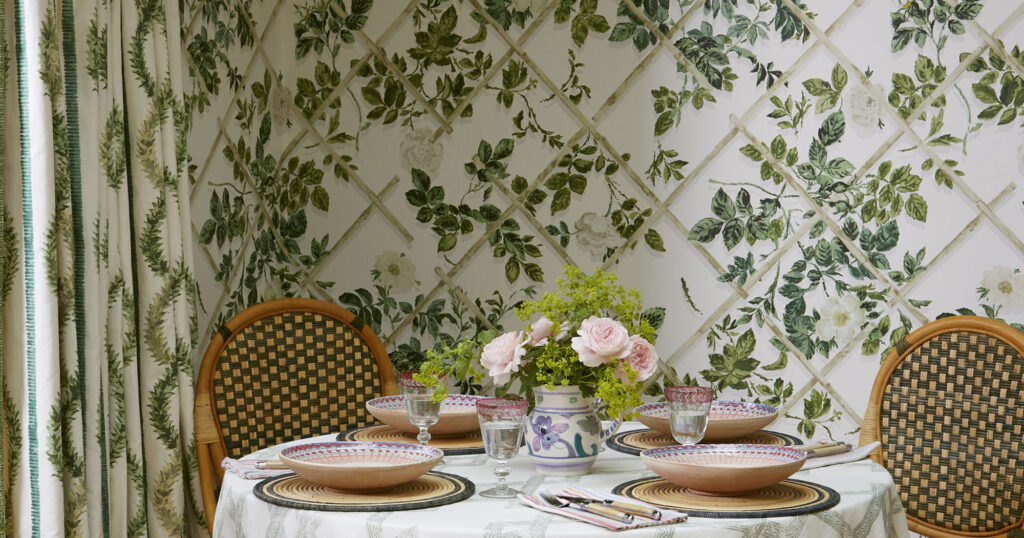 A bamboo trellis loosely supports the lush greenery and flowers of a rose arbour in this design inspired by Cecil Beaton's Winter Garden. Now available in a fresh Verdure.
Available in 3 colourways: 01 Cream/Pink, 02 Duck Egg, and 03 Verdure
Non-Woven Paper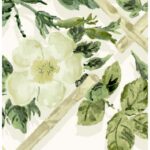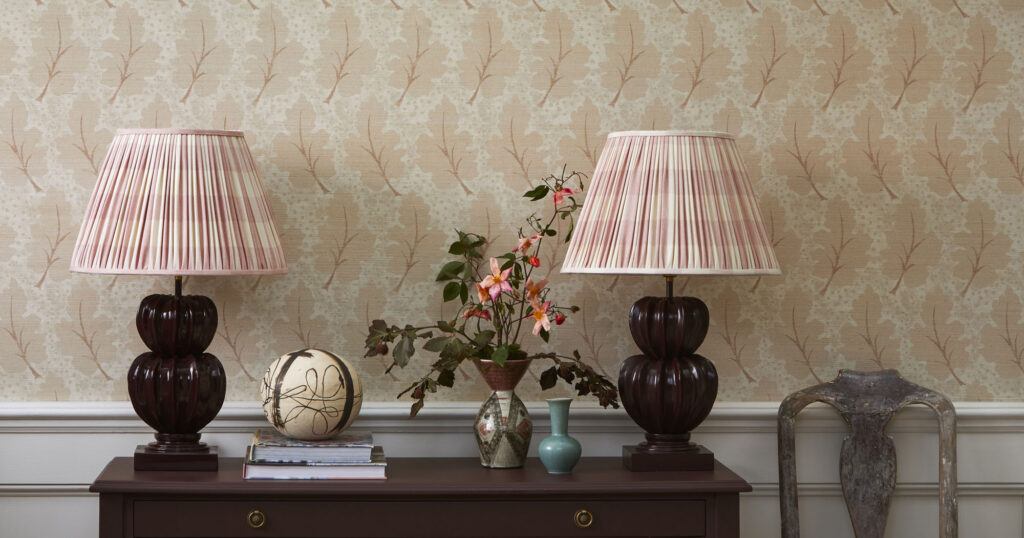 The movement of these softly textured motifs call to mind a change in seasons, the soft colourings work perfectly with the rattan ground.
Available in 3 colourways: 01 Honey, 02 Plaster, and 03 Sage
Sisal Grasscloth
Tempus 01 Honey            Tempus 02 Plaster            Tempus 03 Sage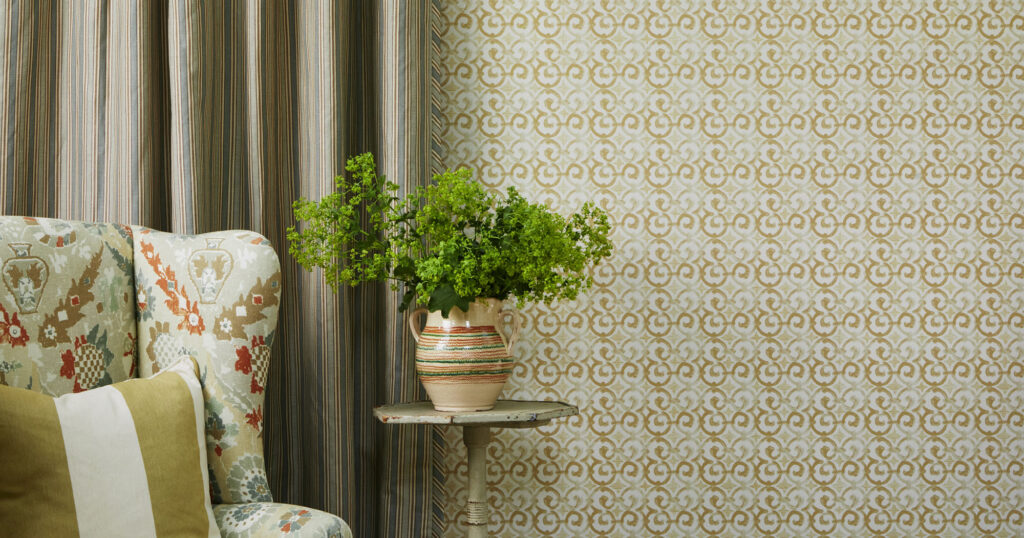 Classic scrollwork rendered here in watercolour makes for an enchanting, organic design – the perfect backdrop for any interior.
Available in 3 colourways: 01 Sand, 02 Sea Mist, and 03 Olive
Non-Woven Paper
Filigree 01 Sand                  Filigree 02 Sea Mist           Filigree 03 Olive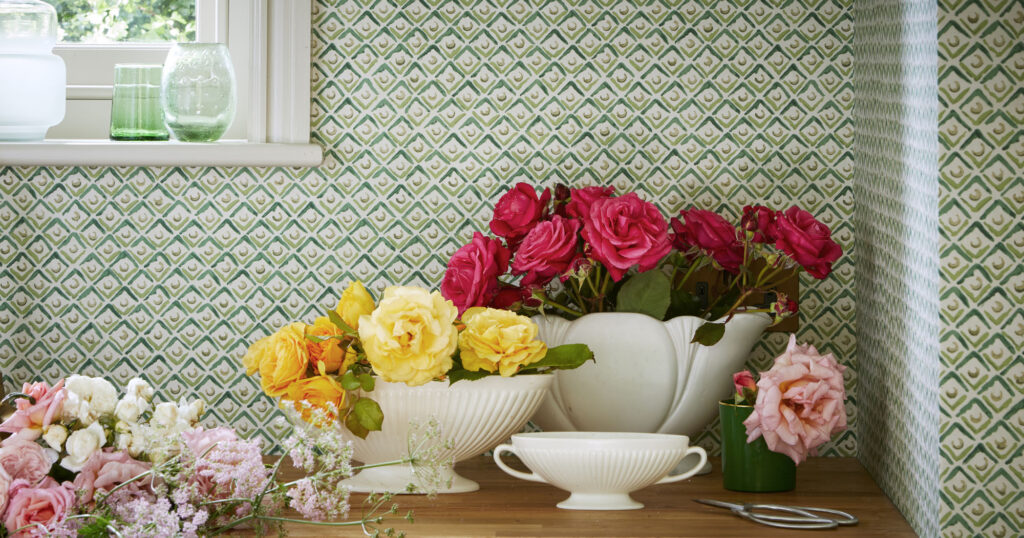 The softly painted detail within the motifs of Marmorino is recreated here as an allover small scale geometric.
Available in 3 colourways: 01 Marine, 02 Emerald, and 03 Terrarosa
Non-Woven Paper
Hourglass 01 Marine         Hourglass 02 Emerald    Hourglass 03 Terrarosa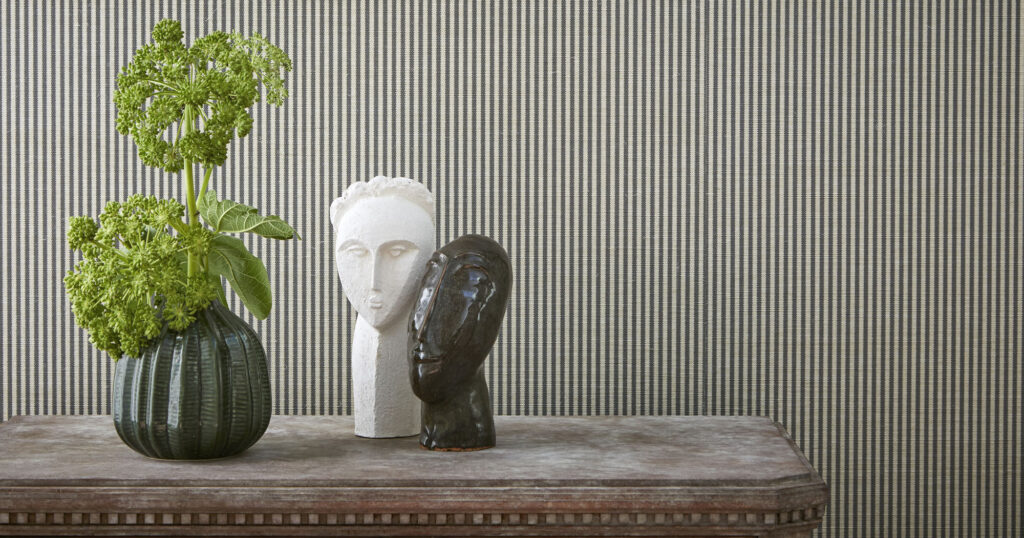 One of our best loved fabrics, now printed on a grasscloth whose texture emulates the gorgeous structure of the original silk and linen stripe.
Available in 6 colourways: 01 Pigeon, 02 Celery, 03 Pale Ocean, 04 Indian Red, 05 Charcoal, and 07 Lichen
Sisal Grasscloth
Audrey Grasscloth 01       Audrey Grasscloth 02      Audrey Grasscloth 03
Audrey Grasscloth 04      Audrey Grasscloth 05      Audrey Grasscloth 07