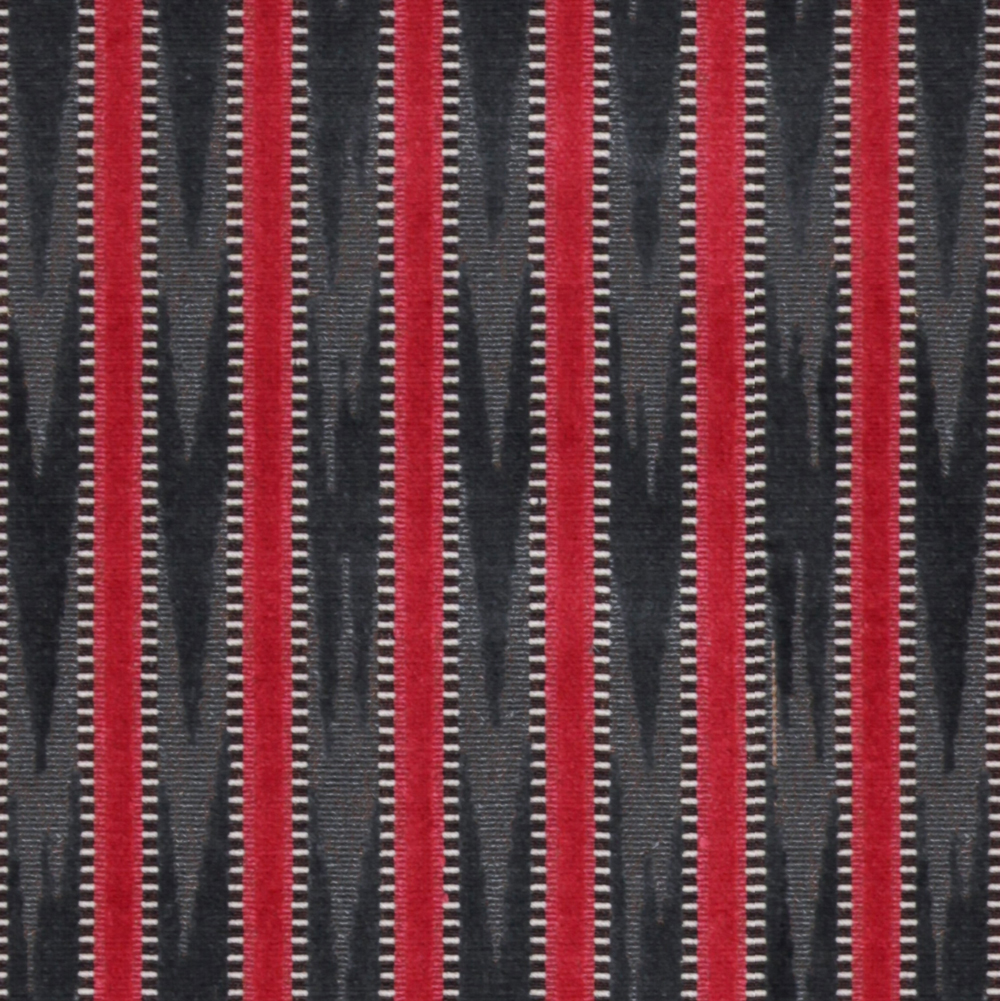 Khiva 03
03 MIDNIGHT
COLOURS: 3 available colours
Content
60% COTTON / 40% LINEN
Vertical Repeat
29.5cm / 11.75"
Horizontal Repeat
34.5cm / 13.75"
Why we love this
A gorgeous cut and loop pile stripe inspired by the Ikat linings of Uzbekistan robes. Woven on traditional Belgium looms, the velvet pile is almost all flax which gives a wonderfully dry handle and a chic, soft lustre which is unmistakably linen. Spectacular used for upholstery where the different weave effects come into their own as the fabric follows the contours of the furniture.
Shown here with
Loulan 03 Red & Blue, New Ilona 05 Indigo, Corallina 08 Indigo and Surat Stripe 01 Indigo/Blue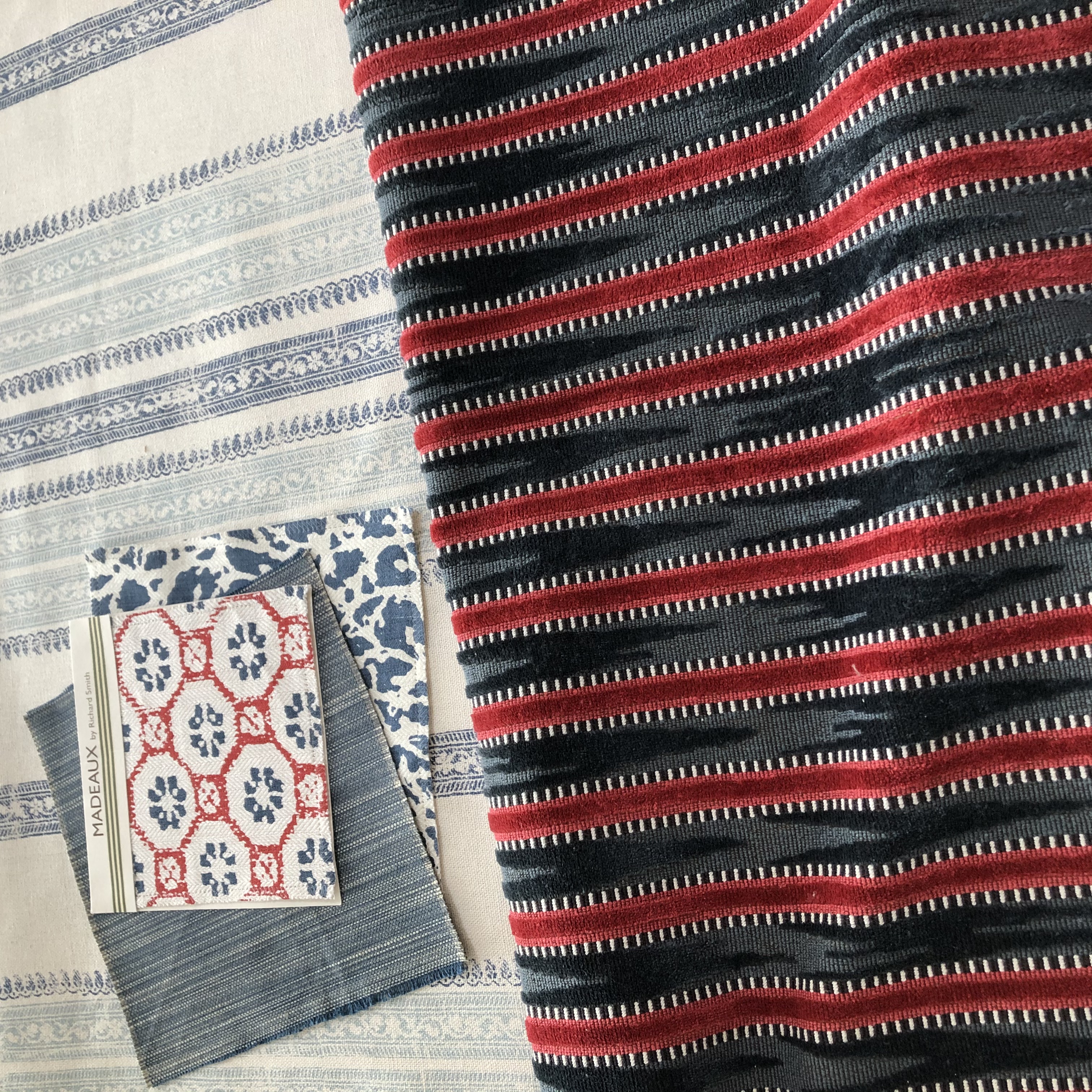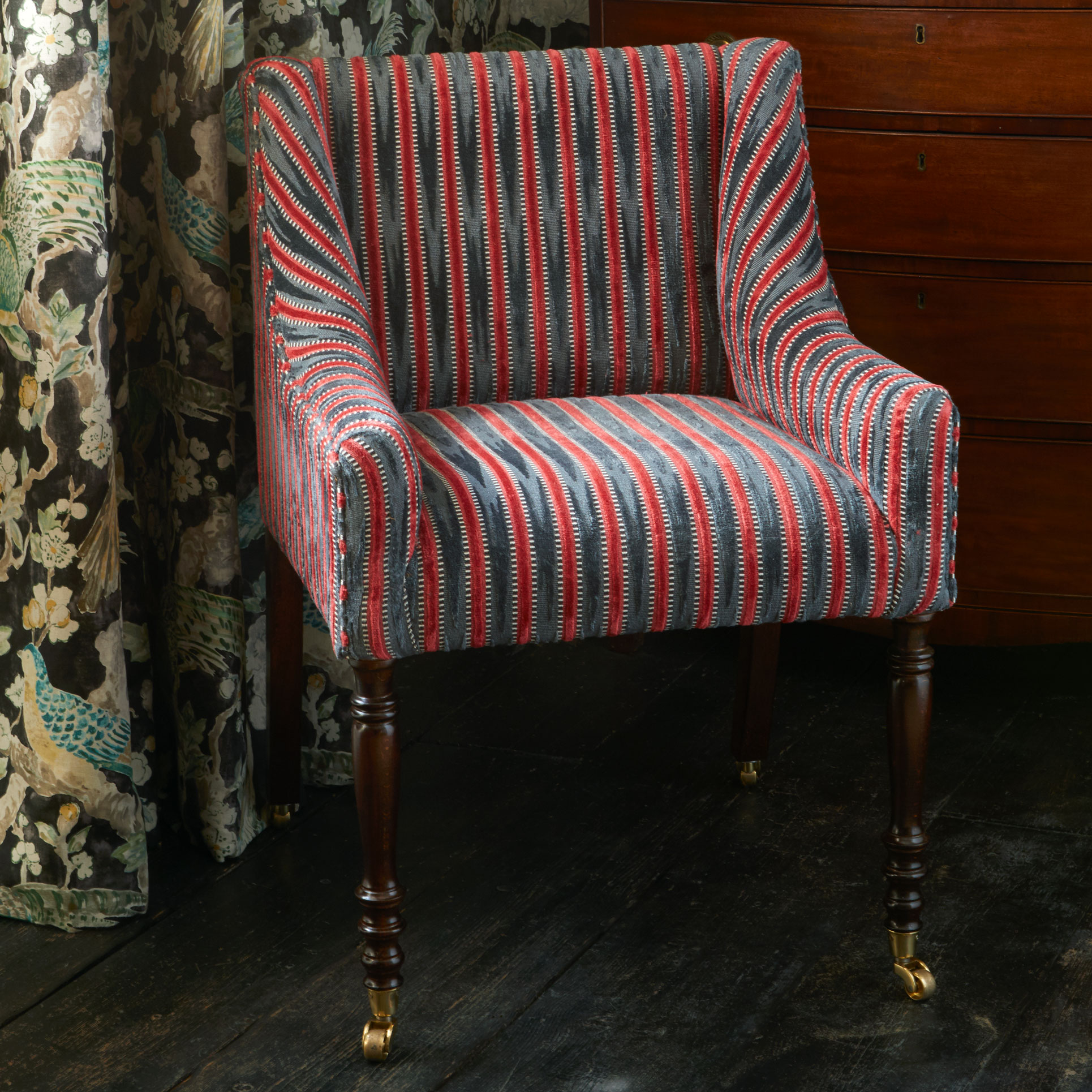 Chair shown with curtains in Aviary Glazed 03 Midnight Forest.