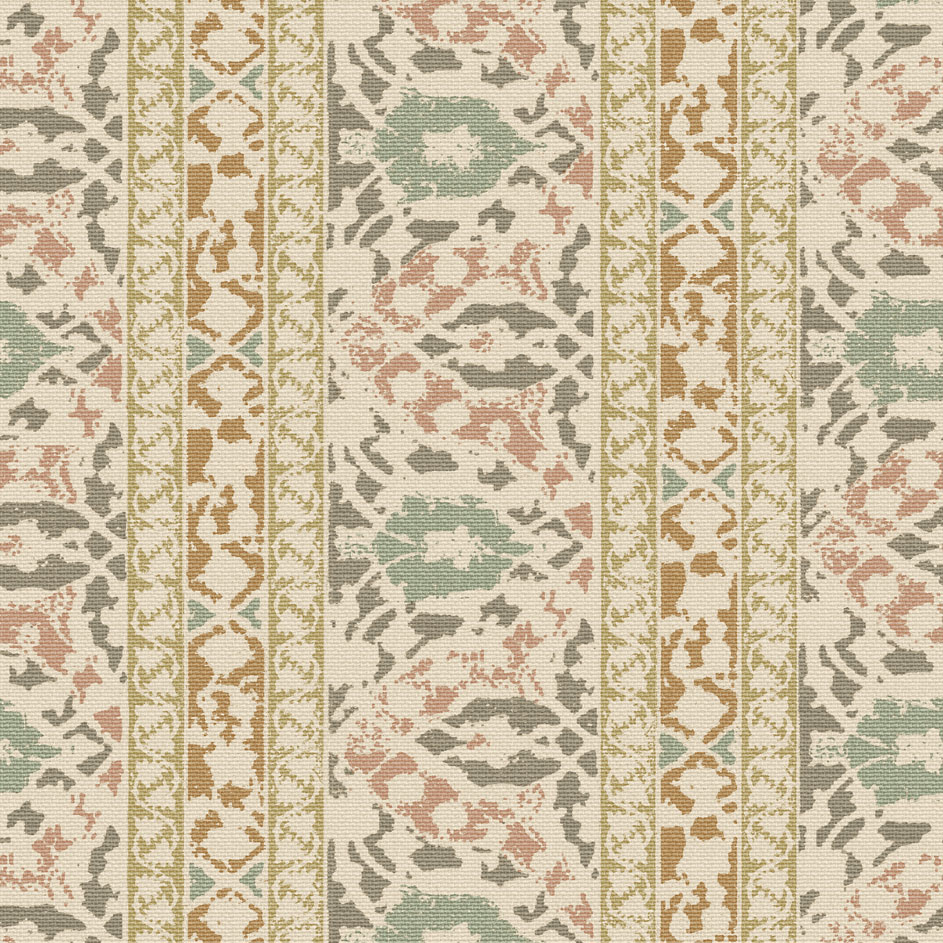 Tabriz Wallpaper 02
02 Warm Taupe
COLOURS: 3 available colours
Vertical Repeat
44cm / 17.5"
Horizontal Repeat
52cm / 20.5"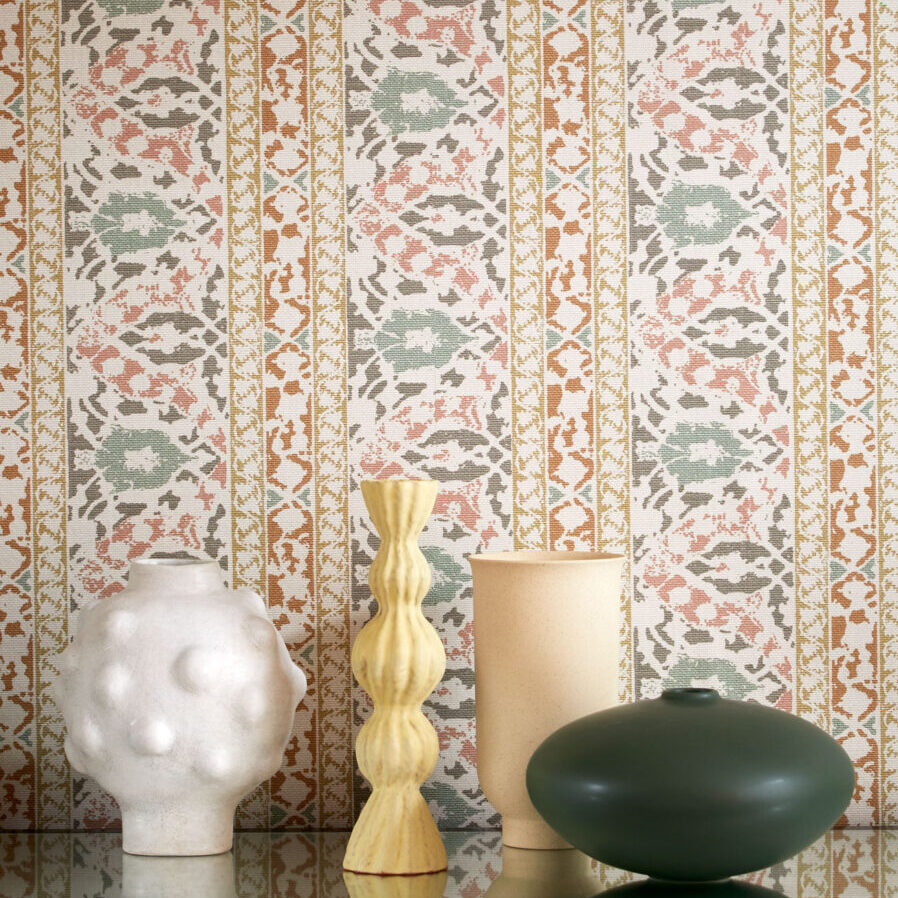 Why we love this
Inspired by Tabriz carpets, this ornamental wallpaper features painterly scrolling borders working together to form delicate and romantic vertical stripes. The delicacy of the original artwork is reproduced beautifully on a printed grass cloth effect base, adding to its gentle and tactile appeal. Available in three colourways of tranquil Seacloud, elegant Warm Taupe and a traditional rich Faded Red.
Shown with Sculpture by Chinoko Sakamoto at Flow Gallery and Alev Vase in Elm Green by Raawii from The Conran Shop
View/download hanging instructions HERE.
Shown here with
Serenissima 01 Seafoam, Perdita 05 Copper Alloy, The Octagon 05 Rose, Worcester Stripe 04 Etruscan