Sale!
Cathay 10 – 12.4m available
10 CHINESE RED
COLOURS: 10 available colours
Vertical Repeat
63.5cm / 25"
Horizontal Repeat
136.5cm / 53.75"
Why we love this
Inspired by a seventeenth century design for a fireplace by the Huguenot cabinet maker Daniel Marot, Chinese pots, plates and cups are held within a framework of scrolls and steps.
Hand printed on a pure linen drill in London, it is then sent to a finishing mill in Yorkshire. Here, the 'tumbling' process brings out the texture of the ground cloth giving wonderful variation within the printed areas, and the softest handle.
Shown here with
Khiva 03 Midnight, New Ilona 02 Ocean, Espalier 02 Ocean and Occhio 03 Red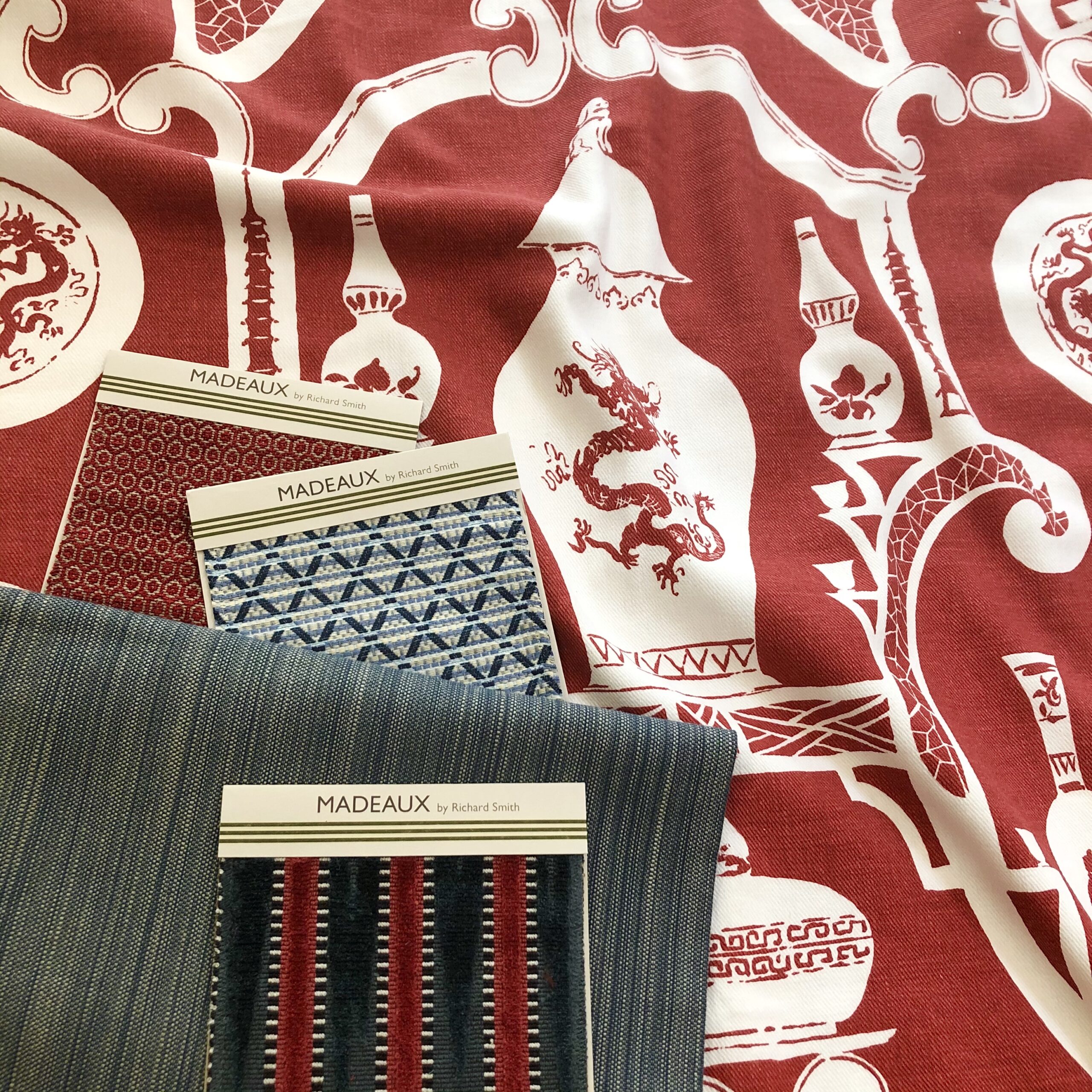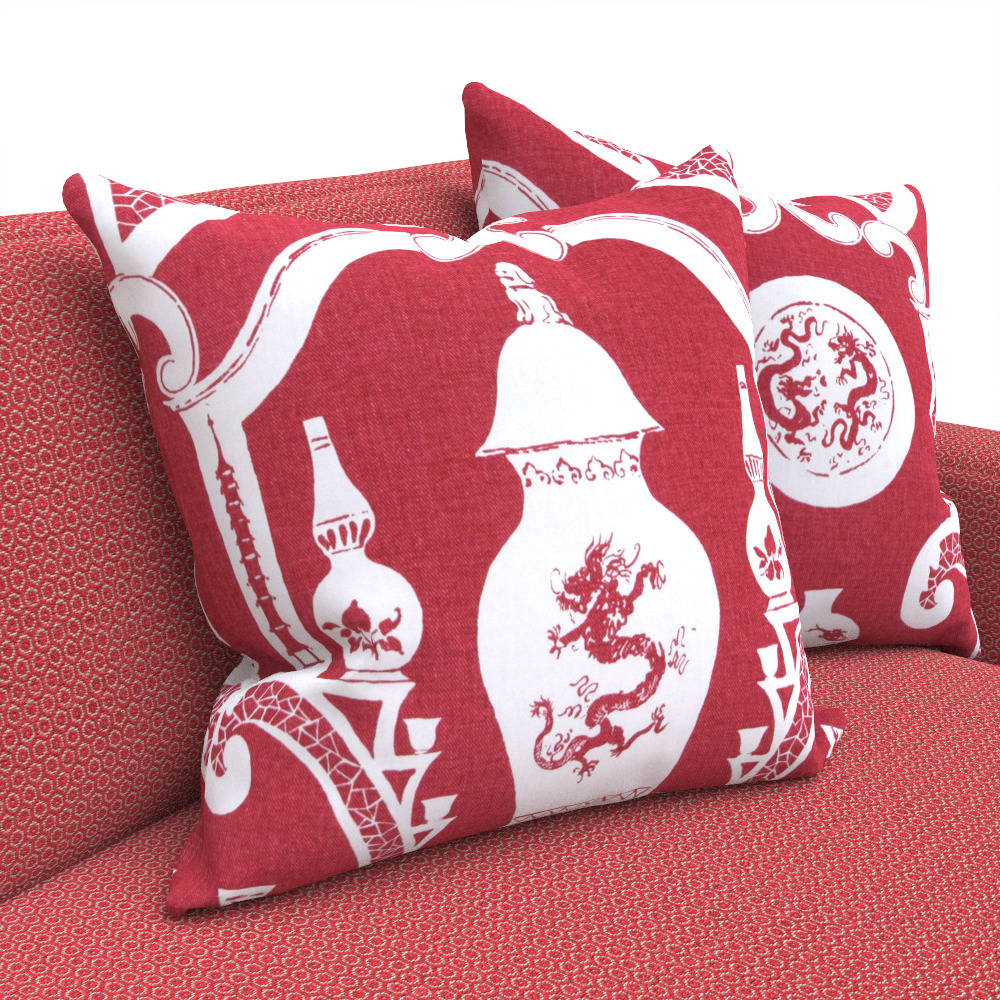 Shown with sofa upholstered in Occhio 03 Red.