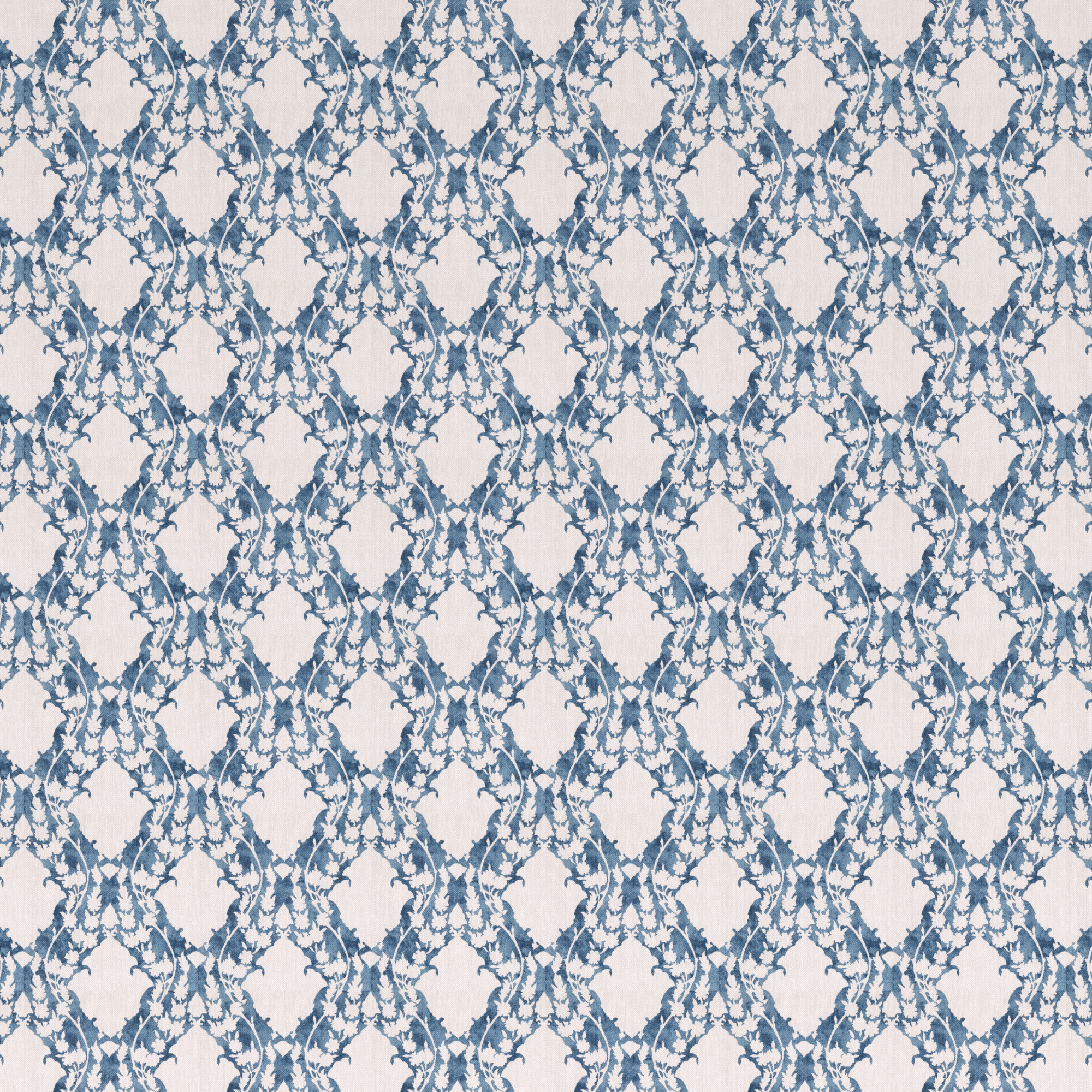 Oscar 02
02 DENIM
COLOURS: 3 available colours
Content
55% Linen / 45% Cotton
Vertical Repeat
23cm / 9.25"
Horizontal Repeat
23cm / 9.25"
Why we love this
A simplified version of the lead design "Ruskin". Reduced in scale with all detail removed and hand printed on a linen and cotton herringbone ground, it makes for an elegant one colour fabric.
Shown here with
Worcester Stripe 02 Woad, Surat Stripe 01 Indigo/Blue, Espalier 03 Indigo and New Ilona 05 Indigo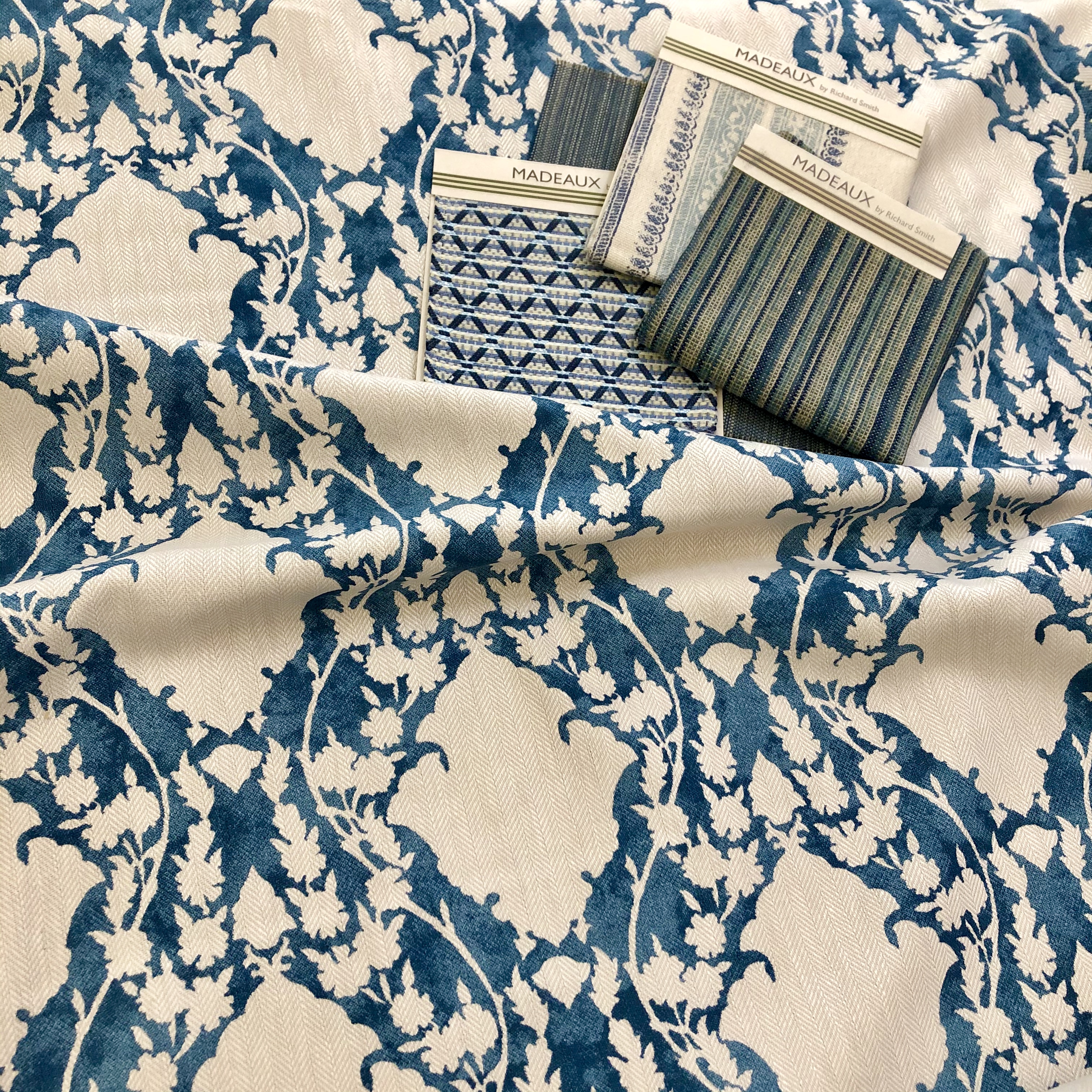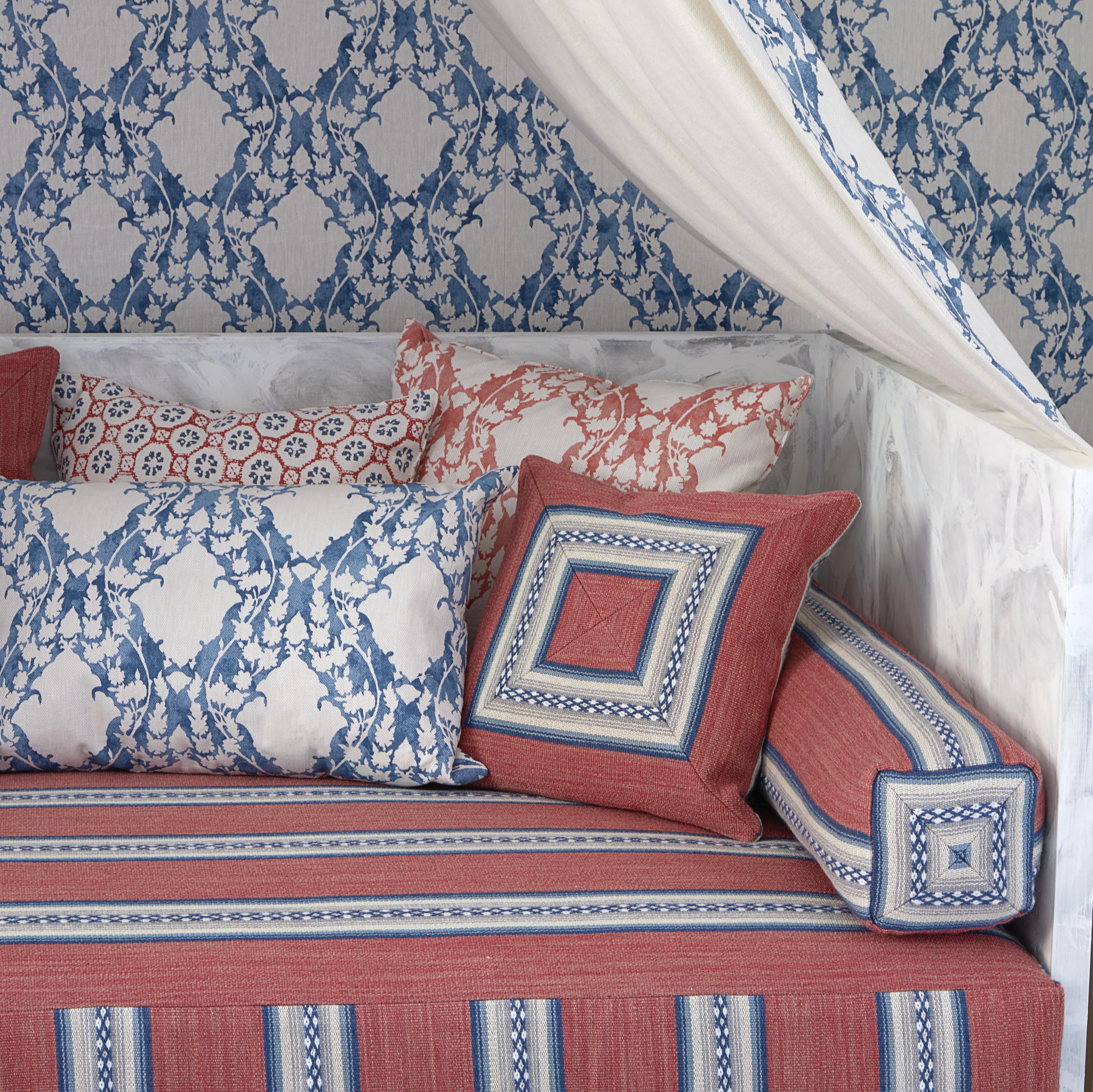 Shown as a cushion and wall covering with day bed in Berber Stripe 02 Desert Rose and cushions in Loulan 03 Red & Blue and Oscar 03 Rose.