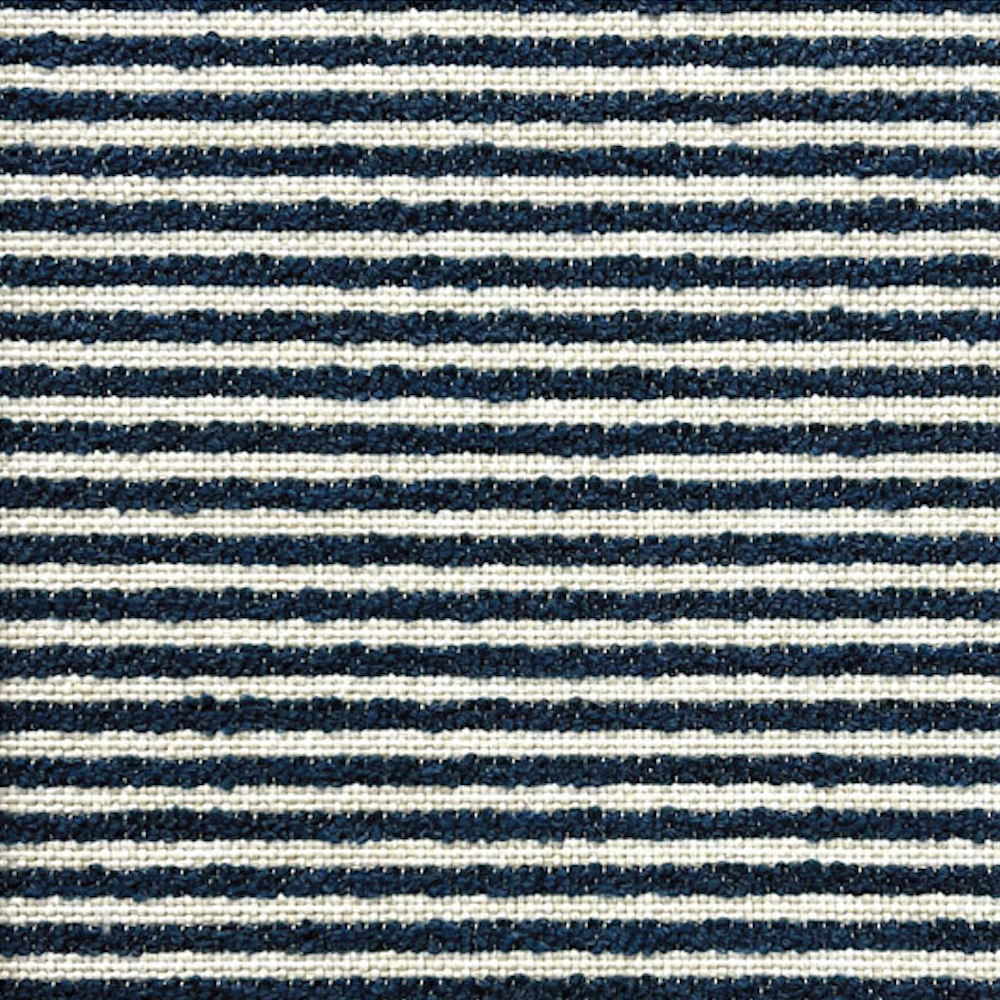 Boulevard Stripe 01
01 Marine
COLOURS: 3 available colours
Content
100% Outdoor Polyolefin
Vertical Repeat
1cm / 0.4"
Horizontal Repeat
Stripes appear horizontally
WHY WE LOVE THIS
The beautifully simple stripes in this pattern consist of an off-white ground alternating with a more three dimensional bouclé yarn, giving a strong, textural effect.
Woven from recyclable, solution dyed polyolefin, Boulevard Stripe is a unique and playful design reminiscent of a jumbo cord fabric.
Available in three colourways.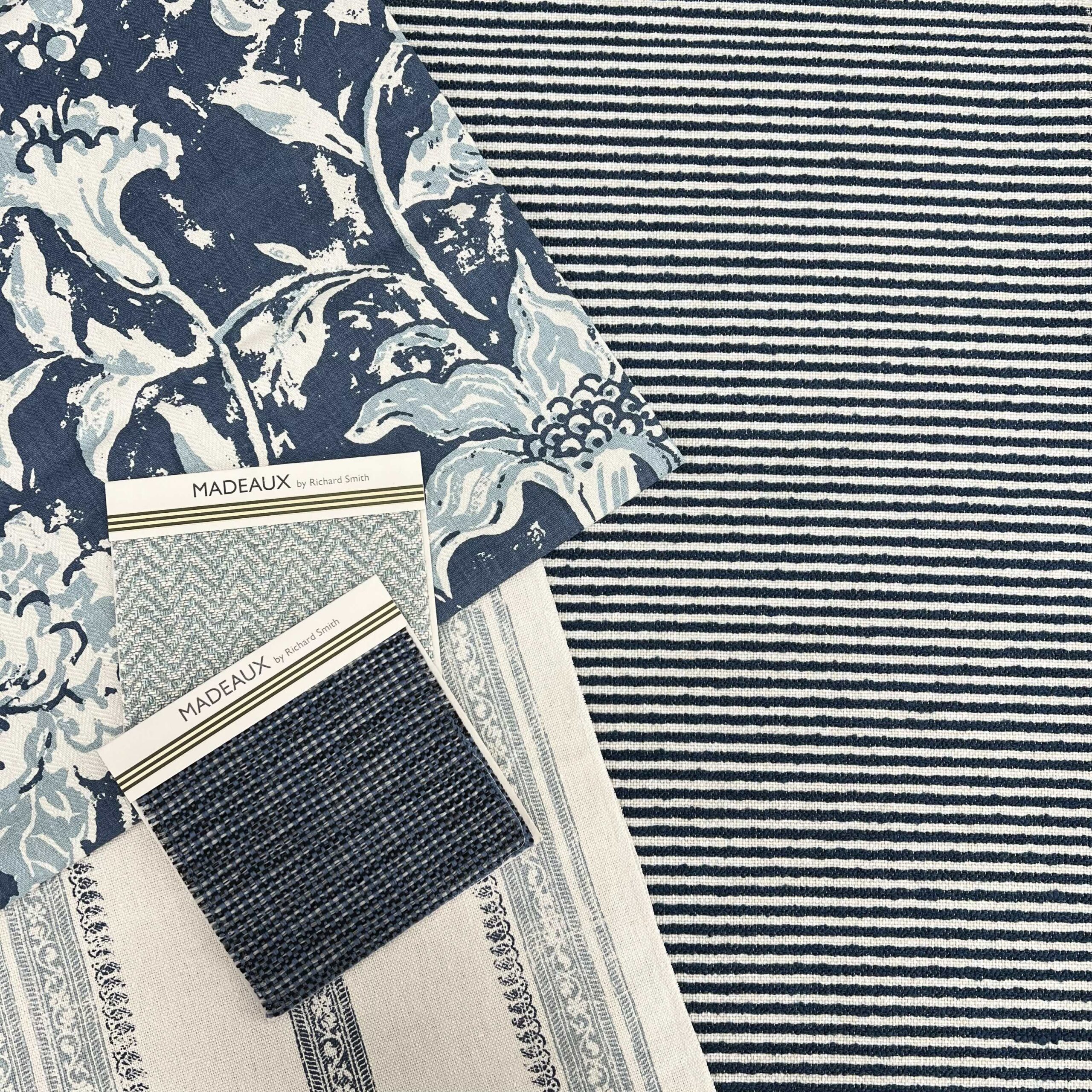 SHOWN HERE WITH…
Toubkal 05 Indigo, Marsham 05 Sea Foam, Lily Tree 02 Indigo and Surat Stripe 01 Indigo/Blue